I want to discuss with you where to find the right photographer for your "modeling portfolio":
1. The best place I've found for good photographers are modeling agencies. If an agency has a trusted photographer, go for it, they wouldn't have a non reputable one. Also, the internet proves to be a great tool as well.
2. If its free, its not professional! Naturally you can't get something for nothing, however, you shouldn't pay an arm and a leg for it either. A high fashion photographer can range form $700 to $ 2000 , good ones anyway, but you don't need one to have good photos. An average photos shoot should cost on average between $ 250 to $ 500 , not including comp cards. 3. YOU own the rights to your photos unless otherwise stated. If you sign a model release, know what you are signing, this could take away your rights to your photos.
i
Ever wonder how that model on the cover of Vogue looks so good. Does it ever come to mind that maybe the picture of the model makes all the difference?
The truth is, the picture is the winning ticket that will give that model all the success he or she dreams of.
It would only make sense to make every photo shoot count, you never know when it will be the one to launch your career.
I have personally found that your photos will not look good, no matter what you do, unless you yourself are enjoying them. You will fail to have a successful photo shoot if you not in the "mood" to do it.
As most of you know however, you can not usually pick when you are in the "mood" to do this, because an opportunity for a photo shoot could be few and far between.
I've found it easier to not look directly in the camera, looking just slightly over or to the side, could make a world of difference. B Don't be too serious. Yes you should take this serious, but this is not life and death.
Try new things, you would be surprised, the weirdest pose might be the best one! B Most importantly, have fun! Modeling is fun, it is a career, not a job, careers are fun!!!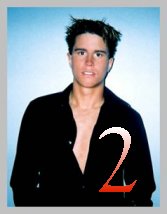 To get you in the fun loving mood you will need to be in for a photo shoot, start the night before. Usually if you have a good night, the next day always proves to be a continuance.
So lets start with the night before:
Do NOT eat before 8 pm. This is a huge no no! First off, not only will you not sleep well, this is a proven fact, it could give you that little extra that you just don't need in the morning, and I don't mean energy.
Get at least 8.5 hours sleep, this sounds like a lot yes, but just think of how much easier it is to smile for the camera when you are not half asleep.
Be hesitant on any last minute facial treatments or anything that can agrivate the skin. When you wake up in the morning, you might not have time to fix your last minute paranoia.
Well good, we have made it through the night, photo time! There are several factors that can make or break this shoot.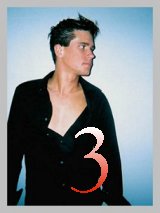 If you are like me, you will be real nervous and hard on yourself because you demand perfection, this however does not make anything easier. Here's what I would recommend for the day of photo shoot to help make it a smooth, stress-free day:
Eat a very healthy breakfast, not fast food either, something high in energy, the more you have, the more you move, the more fun your pictures are.
Take a multi-vitamin, this is something you should do everyday anyway. Drink water, nothing else, water. Not only is it good for you, it is one thing sure not to upset your stomach, such as dairy products or coffee.
A good work out has always proved to be energizing in the morning as well. Finally, it's time to put all you have worked for, into the limelight.
This is what you make of it, and it can do wonderful things for you, if you are willing to work hard.
Remember, the photos are your business card, your body is your office, in order to sell yourself, you have to impress with the card.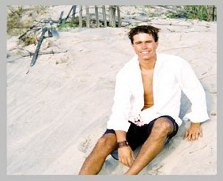 Based on my experience the following are the best for your modeling portfolio:
1. Comfortable but nice clothes. Not something you would wear down the street, something eye catching but not too loud.
2. Black and white makes everyone look mysterious and interesting. Can never go wrong with that. Outside also makes the photo look more real, therefore bringing out your best features.
3. Natural is not always best, sometimes natural light can make the pictures too bright, or too dark, artificial light never goes wrong:)
4..If you feel you need to wear cover up, do it! Make sure it matches your skin, you don't want something a little lighter or darker, it will definentely show in the photos.
5..No accessories! If you have neckalces and earrings and rings, it will take away from the main point of the photo...
Go ahead, visit the different modeling agencies in your area. That's the only way that you will get a representation if you are signed-in to those big Modeling Agencies or Talent Scout. Getting the right contacts can make a big difference.
Another avenue is joining a Modeling Contest in your local shopping malls or department stores. Every year Ford or Boss goes to every city to scout new talents--so be on the look out for these things.
The key thing is getting the exposure and also the experience on how to face the crowds and being comfortable with yourself; gaining confidence that you needed to become a successful person.
Lastly, just have fun and be yourself, you never know luck will struck you !!