To tell you the truth, there is no magic formula to break into the Modeling. If you look carefully, the trend now are models with diverse facial features & body build. Although they still looked for the perfect ssymmetrical faces & body build, you can still make it in the modeling world--if your able to stand out from the rest of the crowd.
Allot of male models these days have a "diverse and/or unusual look , a good example is the Calvin Klien model Joel West--with his prominent forehead; Tyson with his Black Chinese Jamacian features; also.. a lot of guys that got that " 70's look" are heading down the fashion runaway.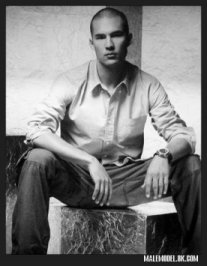 But keep in mind, in order to break into modeling, you have to make yourself stand out from the crowds, making your look "unique & interesting" would helped a lot. You have to keep your body toned & work out in they gym, The ideal body type for models is actually a swimmers build with nice pecks & abs, remember, the bigger is not always better.
Next thing focus on good skin care, you don't have to spend a lot of money on skin care, stick with the basics products to exfoliate your skin & moisturize it. Over the counter products is there to help you if you have a breakouts of pimples. Another thing is your hair, choose a hairstyle that suits your facial features.
And lastly, don't spend a fortune on your wardrobe, but if you have money to spend go ahead. But the rule of the game is . KEEP IT SIMPLE. Dress on the occasions, sporty, preppy, classy, but don't over do it, if you think it looks tacky you probably right about it. You don't have to break your bank account to afford quality clothes. You can wear an Armani jeans & sunglasses with a plain no-name white long sleeves shirts.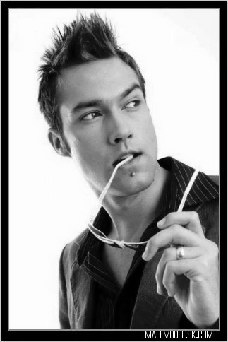 The quality of the fabric is very important if you want to blend in your designer labels with the no name brands. Also, its how you carry yourself & your positive attitude that will make you stand out from the rest of the crowds, that is the only way that a talent agent would single you out.
...its how you carry yourself & your positive attitude that
will make you stand out from the crowds..i
So you want to make it in the Modeling World? There's not really a clear cut rules to make it, its a combination of your looks; your outlook; your attitude; and meeting the right people. Of course you still need the good old fashion LUCK.
You probably seen the Miss Universe Contest, the winner is not necessarily the prettiest. Its the one that catches the judges attention--making yourself interesting & being able to stand out in the crowds.
Don't spend big bucks on Modeling Lessons or expensive Portfolio. But be sure that you have either an on-line portfolio of yourself http://"Male Model Milano Italy" , its recommended that you have at least 10 sheets 8" x 10" photos in different poses; contact sheets; & a photos of you with stats to give out to different modeling agencies. You are applying for a job your Modeling Portfolio is your Resume.
The key thing is getting
the exposure and also the experience on
how to face the crowds and being comfortable
with yourself . .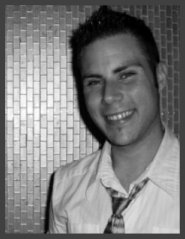 Go ahead, visit the different modeling agencies in your area. That's the only way that you will get a representation if you are signed-in to those big Modeling Agencies or Talent Scout. Getting the right contacts can make a big difference.
Another avenue is joining a Modeling Contest in your local shopping malls or department stores. Every year Ford or Boss go