Winner - Junior Male Model of the Year 2003
judges choice - 2nd place best profile & photo shoots
voting booth - frist place best profile & photo shoots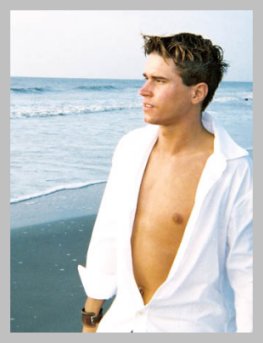 Presenting Noah from Charleston South Carolina. Our Jr. Male Model of the Year 2003 Winner.
Noah is originally from Pittsburgh, who is into acting and modeling.
. . . .This is something that means a lot to me, and I will not stop until I acheive the success I know I am capable of. .
From Nexar our outgoing Junior Male Model of the Year 2002 ask Noah: Who is the most influencial person in your life and why??
. . . . the person i feel has had the most influence in my life, is someone i have yet to meet, yet i feel i know more than myself. hahaha this person has been there everytime i needed someone to be and said just the right things. ok even though it sounds crazy, i have all this credit going to singer shania twain. she is the biggest influence in my life, not only because of her steller beauty, but because of her determination to make it in a world that doesn't allow such success. i feel she has made it over every obstacle thrown her way and shes had a lot. thanks to her, im not afraid of the rough road ahead and i know i will come out on top. thank you shania:) thanks everyone:) . . .