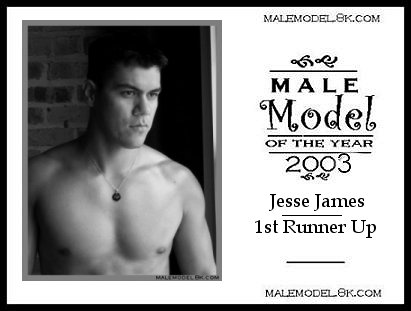 Disclaimer: The photos that appeared here were submitted by members & provided for the purpose of setting up the model's on-line portfolio. MM.8k.com does not claim ownership of the photos mentioned--unless otherwise specified. Therefore MM2.8k.com does not violate/infringe any copyrights. The respective photos are owned by the photographers and/or members mentioned herewith.
Presenting
Jesse
James
I am a model from Texas looking to break out in the industry.
I live in Cameron Texas live in a small town about 5000 people not many things to do around here,. more of a countryside.
I workout daily and have numerous interests in sports including bowling, fishing, hiking, playing pool, kneeboarding.
I am more of a preppy style dresser. My favorite designers are Abercrombie and Fitch®, Polo®, and Levis®.
Here are my detailed statistics and photos.
Neck: 16 1/4
Arms: 30
Chest: 39
Suit: 38R
Waist: 35
Hips: 40
Inseam: 30
Height: 6'0"
Weight: 175 lbs.
Eyes: Brown
Hair: Black